Wine Cellar Database Cataloging using CellarTracker –  If you collect wine and are feeling overwhelmed by your inventory, LET US HELP! It's our specialty. We can either create an account for you at CellarTracker or, you can set one up before we begin the cataloging process.* Once your inventory is in the database, we will show you how to add bottles, remove bottles, write tasting notes, print reports, and utilize your wine database in a multitude of ways. If you don't want to be bothered with the cataloging part, (see below under "Wine Cellar Database Maintenance") let us handle the hard stuff so you're free to enjoy your wine. The fee for the CellarTracker database must be current to ensure seamless service. Contact us to find out more.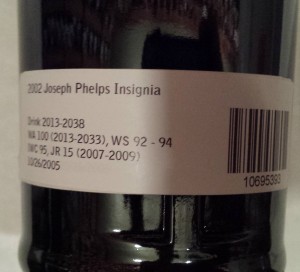 Wine Cellar Organization and Optimization –  Has the inventory in your CellarTracker account become out of date or out of sync between your acquisitions or consumption? Do you have wine boxes everywhere? Do you need help organizing your wine into a system that allows you to easily find what you're looking for?  Tasteful Cellars can do all of this for you — and more. We'll sort through what you have, correct your inventory if necessary, and help you organize the bottles in your cellar, wine fridge or storage locker. Any or all of these services can help you quickly get things under control.
Wine Cellar Database Maintenance (Weekly or Monthly) – We are happy to maintain your wine database in full.  We can remove or add bottles on a weekly or monthly basis, depending on preference and volume. We can send to you or deliver and apply barcodes for your new acquisitions.  Depending on your database setup, you can text pictures of the barcodes, email pictures of the barcodes or wine bottles, or keep track and send an email with barcodes, pictures, or a combination.  Contact us to find out more.

Restaurant Wine Inventory Management and Tracking – There are times when the inventory in your restaurant wine cellar moves too quickly to keep track.  It's easy to get behind in your inventory management — but it's critical to your business (and your insurance coverage) for you to know exactly what you have on hand.  Having an exact count of your inventory not only helps you track what you sell, it also informs you of what you need to reorder, and what is not selling.
Tasteful Cellars can help with your entire process.  We will inventory your cellar using CellarTracker — teaching you how to generate reports, stock lists and wine lists for customers.  We can also help you manage your inventory inflow and outflow by using barcoding.  Flexibility is key as we help you manage your inventory on an ongoing basis.  We will create a program and process that fits your needs. Contact us to find out more.
A well organized cellar makes wine easy to find.
Wine Country Concierge Services for Business and Pleasure – We love to help businesses and individuals plan a trip to California Wine Country. We can simply make reservations for you for a fee, or plan out entire events or weekends including all the facets of the trip. Contact us to find out more or email us directly at info@tastefulcellars.com.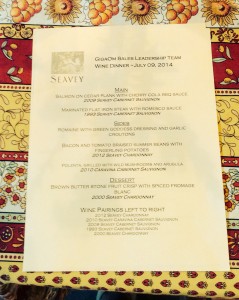 Corporate Event Planning with Customized Wine Experiences  – Helping you create a corporate event with wine as a centerpiece is one of our specialties. Customized wine tasting experiences, wine seminars with industry experts, and recommendations for "off the beaten path" places to go and experience wine country is our wheelhouse.  Contact us to find out more or email us directly at info@tastefulcellars.com.
Pricing – Every customer has different needs and requirements. We will tailor our pricing to directly address your needs. Contact us to find out more or email us directly at info@tastefulcellars.com.
*The first or current year subscription fee for CellarTracker.com must be paid up front. As a convenience, Tasteful Cellars can pay it and then simply add the charge to your account as part of the startup fee.