Originally from NY (Lawn Guyland to be exact), work brought me out to Northern California over 25 years ago. Immediately after moving to California, I fell in love with wine and wine tasting, leading me to seek out not only the well-know wineries, but also the ones that are worth the trip off the beaten path.
I have been collecting wine for over 25 years. Although a large percentage of my collection is from California, I also love Italian and French wines. I still live in Northern California, equidistant from Paso Robles and the Napa / Sonoma wine countries, it is easy for me to find reasons to go wine tasting. I can often be found in the tasting rooms of the wineries of the Santa Cruz Mountains, Napa County, Sonoma County, and Paso Robles.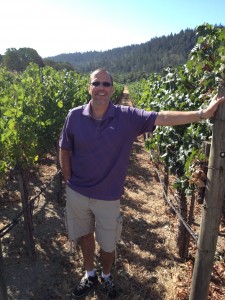 A few years after I started collecting wine, I purchased a database that allowed me to keep track of my wine purchases and bottles. This enabled me to combine two things I love, Wine and Computers, into one pastime. Soon after entering all my wine, I realized that a barcode printer would be great to keep track of individual bottles of wine instead of just "lots" of wine. And of course to keep the database accurate, a barcode scanner was also necessary.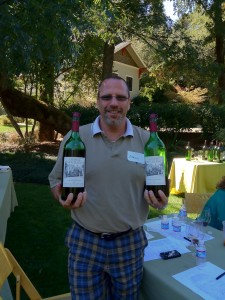 A few years later, as I outgrew the database capabilities and the frustrating wait for updates and bug fixes, I found CellarTracker. A great database that combines the ability to keep track of all your wines (with barcodes of course), tasting notes, reporting, and so much more, I am still learning things and finding out new features regularly.