Tasteful Cellars provides Wine Cellar Organization and Administration Services,
California Wine Country Concierge Services for Business Events and Personal Pleasure.
If you collect wine, keeping it in a database and organizing it only enhances the pleasure. It also helps if you have enough inventory that you need to cover with insurance. Just as important, when you keep track of your wine, you will know easily what bottles should be consumed in the short term and what bottles can lay down for a number of years. We can help!!
We love to help businesses and individuals plan a trip to California Wine Country. We can plan out entire events or weekends including all the facets of the trip.  Helping you create a corporate event with wine as a centerpiece is one of our specialties. Customized wine tasting experiences, wine seminars with industry experts, and recommendations for "off the beaten path" places to go and experience wine country is our wheelhouse.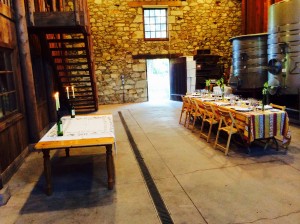 For information on how we can help you, click HERE or email us directly at info@tastefulcellars.com .

[whohit]-Home-[/whohit]